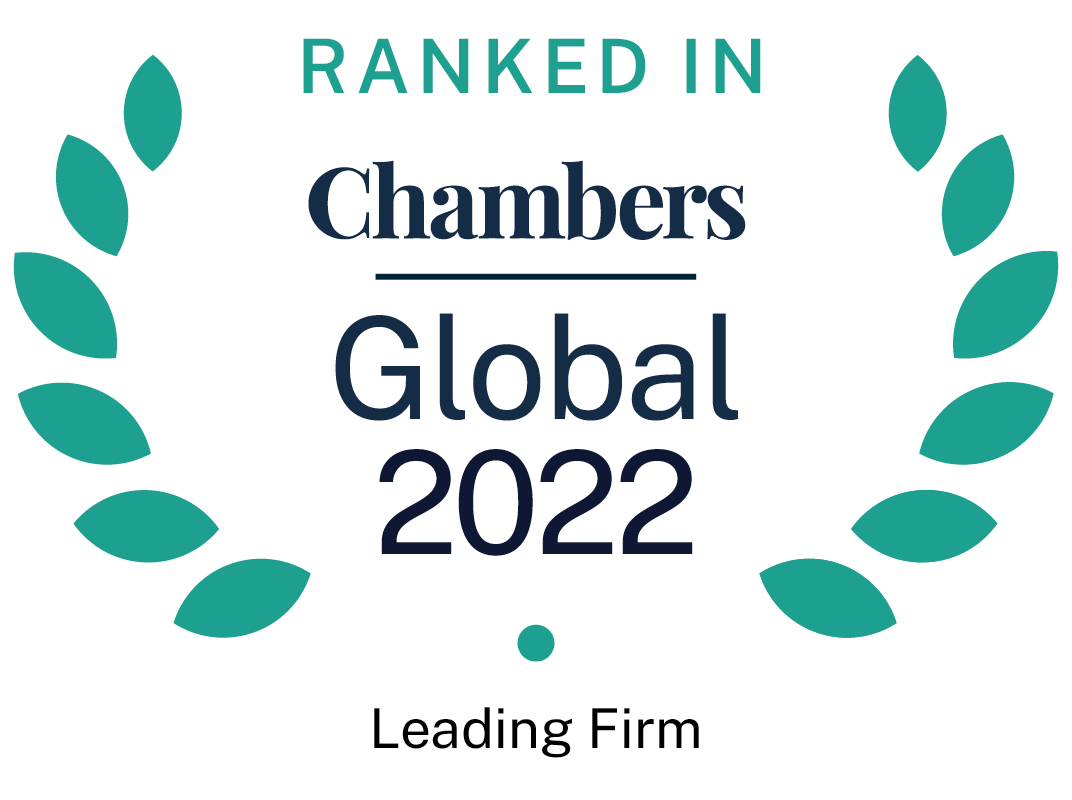 About
Provided by Leroy si Asociatii SCA
Global
Managing Partner: Bruno Leroy
Number of partners: 2
Number of lawyers: 20
Languages: English, French, German, Romanian, Spanish
Firm Overview:
With over 20 years of experience in the market, Leroy si Asociatii is one of Romania's leading independent law firms. It emerged from the French law firm Gide's Bucharest team, originally established in Romania in 1998. The team of 20 lawyers have been involved in some of the largest national and multi-jurisdictional deals and projects, and is renowned for its unique understanding and knowledge of the Romanian legal market. From the very beginning, Leroy și Asociații has played an important role in the Romanian legal advisory market. It has worked on ground-breaking transactions across multiple practice areas, notably in mergers and acquisitions, banking and finance, real estate and projects and infrastructure.
Main Areas of Practice:
Corporate & M&A
Banking, Finance & Capital Markets
Competition, Distribution & Consumer Law
Real Estate
Energy & Natural Resources
Projects & Infrastructure
Employment
Dispute Resolution
Intellectual Property & Data ProtectionCorporate & M&A:
■Advising the world's leading dairy company on the acquisition of both Albalact (this was the first significant voluntary takeover bid carried out on the Bucharest Stock Exchange) and Covalact, two of the leading dairy producers in Romania
■Advising a French group, in the sectors of cosmetics, textile-clothing, household and nutrition products, on the acquisition of 100% of the share capital of a distributor in Romania operating 40 stores
■Advising a company specialising in production enhancement in the oil and gas sector on all legal matters in connection to the acquisition of the local subsidiary of a UK based provider of oilfield services to the international oil and gas industry
■Advising a leading French retailer on the acquisition of 20 hypermarkets located in Romania from a major German retailer (as part of a regional transaction covering 109 hypermarkets in Central and Eastern Europe)
Key Clients: International Finance Corporation (IFC), Lactalis, Veolia, CEZ, Expert Petroleum, Groupe Rocher, Alten, Air Total, Leroy Merlin
Contact: Bruno Leroy
Tel: +40 21 223 0310
Email: [email protected]
Contact: Andreea Toma
Tel: +40 21 223 0310
Email: [email protected]
Banking, Finance & Capital Markets:
■Advising an international financial institution in connection with its partial exit and the related successful secondary public offering and listing on the Bucharest Stock Exchange of Purcari Wineries Plc.
■Advising an international financial institution on the financing of MedLife Group, as well as the initial public offering (IPO) and listing on the Bucharest Stock Exchange of MedLife SA
■Advising a prominent French bank on all Romanian law matters in connection with the delivery of three bulk carrier vessels. The acquisition was partially financed by a USD 92.4 million syndicated loan facility made available by the client and other lenders to a large Greek shipping group
■Advising the mandated lead arrangers on a club deal of an aggregate amount of EUR 267.5m for the development, construction and extension of an integrated project comprising a shopping centre, a major furniture store and A-class office buildings
■Drafting and issuing the first Romanian netting opinion related to derivatives and other financial contracts, commissioned by ISDA
Key Clients: International Swaps and Derivatives Association (ISDA), International Finance Corporation (IFC), BNP Paribas Bank, SIT Group, Unicredit Bank Austria, EBRD, BRD - Groupe Société Générale, ING Bank, Nomura International
Contact: Andreea Toma
Tel: +40 21 223 0310
Email: [email protected]
Competition, Distribution & Consumer:
■Advising Lactalis, one of the largest dairy producers worldwide, with the merger control proceedings relating to the acquisition of Covalact, a prominent Romanian diary producer
■Representing a major Romanian company in the energy sector during an investigation carried out by the European Commission – The DirectorateGeneral for Competition, concerning an abuse of dominance
■Advising an emerging Romanian manufacturer of cosmetic products in its endeavours to expand internationally by drafting and negotiating customised distribution agreements to be entered into with third parties in various European and Middle Eastern countries
■Advising a prominent insurance company in an unforeseen inspection by the Romanian Competition Council at the company's local headquarters, in the context of a larger investigation triggered by the Council regarding alleged breach of the national and community competition rules by multiple insurance companies and organisations in Romania
Key Clients: Lactalis, ENGIE, CEZ Romania, Tedis, SonyaMod, LVMH, Reckitt Benckiser, Yves Rocher, Airbus Helicopters, Expert Petroleum
Contact: Bruno Leroy
Tel: +40 21 223 0310
Email: [email protected]
Energy & Natural Resources:
■Advising two important companies involved in the supply and distribution of natural gas in several court cases of a complex and highly technical nature, aimed at the recovery of significant damages resulted from the regulatory authority's failure to fulfil its legal obligations concerning the setting of regulated prices and tariffs
■Advising an international company specialising in resources optimisation, operations restructuring and production enhancement techniques in relation to a broad range of day-to-day sector-specific legal matters related to their performance under the PEC they have been awarded by the largest oil and gas company in South-Eastern Europe
■Advising a leading energy company active on the electricity balancing market in relation to an alleged noncompliance with applicable regulatory obligations, as well as providing innovative legal and regulatory advice in regards to a proposed expansion of its activity
Key Clients: ENGIE, Expert Petroleum, Wiron Gas, CEZ Romania, Ciga Energy, Distrigaz Sud Retele, Sierra Romania Shopping Centers Services
Contact: Andreea Toma
Tel: +40 21 223 0310
Email: [email protected]
Projects & Infrastructure:
■Advising a major operator on the naval defense market on various legal matters in connection with its participation to the award procedure organised by the Ministry of National Defense regarding the award of a contract for the purchase of a group of 4 multifunctional corvettes
■Advising a world leader in missile systems with respect to the preparation of its participation to a public procurement procedure in the defence sector launched by the Romanian Government
■Advising a world leader in the production of helicopters with respect to the preparation of its participation to a public procurement procedure launched by the National Inspectorate for Emergency Situations
Key Clients: Veolia, Centre National de la Recherche Scientifique, EuroGammaS Consortium, Expert Petroleum, Vitalia, NAVAL Group, MBDA, Airbus Helicopter, VINCI, STRABAG
Contact: Andreea Toma
Tel: +40 21 223 0310
Email: [email protected]
Dispute Resolution:
■Advising and representing a leading Romanian group operating in the natural gas distribution and supply in South-Eastern Romania in a series of litigation cases initiated against the National Authority regulating the Energy sector in Romania (ANRE), regarding regulated prices and tariffs
■Advising an airline company, its insurer and reinsurers in connection with indemnification claims filed by passengers following an aircraft crash
■Advising a top Romanian bank, as creditor and in its capacity as president of the creditors committee, on the insolvency of the largest Romanian state owned hydro energy company
■Advising a leading non-banking institution in relation to several litigations initiated by a former CEO following his dismissal
Key Clients: ENGIE, CEZ Romania, Wirom Gas, Air Total, Vitalia Group, ETI
Contact: Bruno Leroy
Tel: +40 21 223 0310
Email: [email protected]
Ranked Offices
Provided by Leroy si Asociatii SCA
Leroy si Asociatii SCA rankings
Global Guide 2022
Filter by
Romania
Banking & Finance
1 Department
1 Ranked Lawyer
Department
Lawyers
Corporate/M&A
1 Ranked Lawyer
Articles, highlights and press releases
8 items provided by Leroy si Asociatii SCA