Lawyer profile
Stephen Hurlbut
USA 2022: Construction
---
About
Provided by Stephen Hurlbut
USA
Practice Areas
Steve Hurlbut focuses on construction and government contract litigation, with an emphasis on resolution of delay and other schedule-related claims. He assists clients on projects throughout the United States, including government, commercial, medical, and industrial projects, as well as projects for the design and construction of power production, petrochemical, and energy-related facilities. Steve represents virtually all parties in the construction sector before federal and state trial and appellate courts, boards of contract appeals, and arbitration panels. He also has substantial experience in contract drafting, including nearly all types of owner-contractor agreements, EPC contracts, and design-build contracts. Additionally, Steve has substantial experience representing clients involved in government contracting and federal procurements. An active thought leader, Steve has co-authored multiple publications and has served as an instructor on the topic of postal contracting.
Chambers Review
Provided by Chambers
USA
Construction - District of Columbia
Stephen Hurlbut is notable for his disputes work; he handles contentious matters stemming from government and general construction contracts. He is particularly expert in delay claims.
"He does a really nice job."
Discover other Lawyers at
Akerman LLP
Provided by Chambers
Filter by
District of Columbia
Bankruptcy/Restructuring
---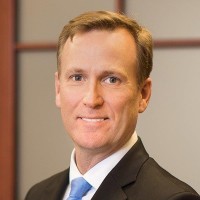 Construction
---
Florida