Individual profile
Paige K. Ben-Yaacov
High Net Worth 2022: Private Wealth Law
---
About
Provided by Paige K. Ben-Yaacov
High Net Worth
Practice Areas
Practice focuses on estate planning and administration. High net worth individuals, particularly those who have complex trust structures or who own interests in closely-held businesses, family limited partnerships, real estate and oil and gas assets, rely on Paige's experience to help them minimize federal gift and estate taxes, preserving assets in the client's family for future generations. Clients appreciate that she brings a very personal approach to her practice, building trusted relationships with her clients and their families that provide her with a deep understanding of their needs and desires for their estate planning.
Professional Memberships
American College of Trust and Estate Counsel, Fellow;
Board Certified in Probate, Trust, and Estate Law by the Texas Board of Legal Specialization;
ABA, Real Property, Probate and Trust Law Section;
Houston Estate and Financial Forum, Director
Publications
Frequent speaker and author regarding formula clauses for transferring hard to value assets, estate administration matters, and SLATs.
Award-winning publications:
Explaining Estate Funding with Hands-On Examples, Probate & Property, Real Property, Trust and Estate Law Section, American Bar Association, May/June 2016;
Formula Clauses – Are Two Donees Better Than One?, Probate & Property, Real Property, Trust and Estate Law Section, American Bar Association, November/December 2015
Chambers Review
Provided by Chambers
High Net Worth
Private Wealth Law - Texas
Paige Ben-Yaacov has a comprehensive estate planning and administration practice, often helping clients to preserve wealth through the creation of generation-skipping trusts and advice on gift and estate tax minimisation strategies. A client says: "Paige is just brilliant, she knows it all. She is very technical and keeps us on the straight and narrow. She is an invaluable resource in helping us get to where we need to be."
Discover other Individuals at
Baker Botts L.L.P.
Provided by Chambers
Filter by
Texas
Private Wealth Law
---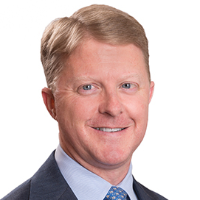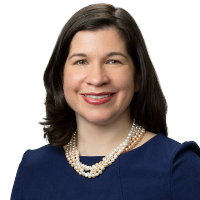 USA
Private Wealth Disputes
---
Private Wealth Law: Central Region
---