LAWYER PROFILE
Naomi Moore
Hong Kong, China
Asia-Pacific Guide 2021
Ranked in 1 departments
Ranked in :
Restructuring/Insolvency (International Firms)

chambers review
Lawyer Information
Lawyer profile for Asia-Pacific 2021
Chambers Review
Chambers Research is conducted by 200 Research Analysts, across 200 jurisdictions and provides nearly 6,000 rankings tables. Annually we collect hundreds of thousands of responses from clients, the majority via in-depth interview. Learn more about our methodology.
Asia-Pacific
Restructuring/Insolvency (International Firms) - China
Band 2
Naomi Moore focuses on representing noteholders in complex financial restructurings. A client appreciates her "commercial and hands-on approach," describing her as "highly respected in the Hong Kong market" and "very easy to work with."
Learn more about this team
•
View ranking table
Lawyer information
This content is provided by Naomi Moore
Practice Areas
As a partner in Akin Gump's financial restructuring group, Naomi's practice focuses on cross-border restructurings, insolvencies and workouts as well as finance and alternative credit transactions and distressed investing in China, Hong Kong, Australia, India, Indonesia, Korea, London, Japan, Singapore, Bermuda, the Cayman Islands and the British Virgin Islands. Having practised in Australia, London and Asia, Naomi has been involved in a number of complex and high-profile restructurings including representing the voluntary administrators of Virgin Australia Holdings Limited, CW Group Holdings Ltd, Payless ShoeSource, Inc. and creditor groups of China Singyes Solar Technologies Holdings Limited, Hyflux Limited and Noble Group Limited.
Career
Naomi was recognized in "Banking, Finance and Transactional Law" (2018) and "Women in Business Law, Insolvency and Restructuring" (2017) by Euromoney's Expert Guides. She was also named "Best in Insolvency and Restructuring" (2016), and has been frequently shortlisted in the same category by Euromoney's Legal Media Group Asia Women in Business Law Awards. In 2013 – 2020, she has been listed as a leading lawyer in various leading publications including Chambers Legal 500, IFLR 1000, Who's Who Legal, and Global Restructuring Review.
Personal
LL.B. (Hons), University of Technology Sydney, 1999; B.A., University of New South Wales, 1995.
Naomi Moore
Akin Gump Strauss Hauer & Feld
9 YEARS RANKED



Office
Units 1801-08 & 10, 18th Floor Gloucester Tower
The Landmark, 15 Queen's Road Central
Hong Kong
Hong Kong
China

Ranked In
Asia-Pacific 2021
Asia-Pacific 2020
Asia-Pacific 2019
Asia-Pacific 2018
Asia-Pacific 2017
View Firm Profile

This page contains Chambers Research content only
Enhance your profile to connect with potential clients
Tatman Savio
Akin Gump Strauss Hauer & Feld
International Trade/WTO (International Firms)
Hong Kong, China
Tatman Savio
Akin Gump Strauss Hauer & Feld
International Trade/WTO (International Firms)
Hong Kong, China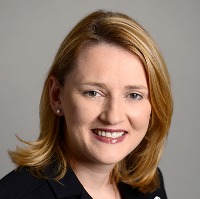 Anne-Marie Godfrey
Akin Gump Strauss Hauer & Feld
Investment Funds (International Firms)
Hong Kong, China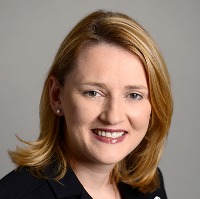 Anne-Marie Godfrey
Akin Gump Strauss Hauer & Feld
Investment Funds (International Firms)
Hong Kong, China