Lawyer profile
Michael Lilly
USA 2023
---
About
Provided by Michael Lilly
USA
Practice Areas
Michael Lilly takes pride in being responsive and creative, two attributes he believes to be essential for a good draftsman of contracts. The other is attention to detail; Michael says forgetting the big picture can be a major pitfall for a lawyer who specializes in transactional law.
Griffith Davison stands out, in his mind, because the firm delivers more individualized attention to clients without running up the bill.
He travels with his wife, Sheri, and son, Kellis, and plays golf during his off time. He is a member of the Board of Trustees of the Marti Foundation, a non-profit organization which provides scholarships for college, technical school and graduate students from the Johnson County, Texas, area.
Discover other Lawyers at
Griffith Davison, P.C
Provided by Chambers
Filter by
Texas
Construction
---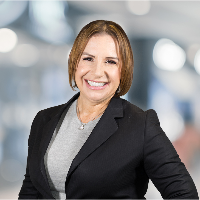 Scott Griffith
Head of Construction
Other Lawyers