Lawyer profile
James Bramnick
USA 2023: Labor & Employment
---
About
Provided by James Bramnick
USA
Practice Areas
Over a four decade career, Jim Bramnick has devoted his practice to representing management in all aspects of labor and employment law. He has represented employers in litigation, including jury trials in employment discrimination cases in federal and state court, provided day-to-day preventive counseling for employers, conducted "how-to-avoid" training sessions for supervisors, and advised companies during reorganizations. Jim is Board Certified by The Florida Bar in Labor and Employment Law, a Fellow of the College of Labor and Employment Lawyers, and a past chair of the Labor and Employment Section of The Florida Bar.
Chambers Review
Provided by Chambers
USA
Labor & Employment - Florida
James Bramnick is sought after by employers to advise on a wide range of disputes, including whistle-blower and discrimination cases. He also provides preventive counseling and training.
Discover other Lawyers at
Akerman LLP
Provided by Chambers
Filter by
District of Columbia
Bankruptcy/Restructuring
---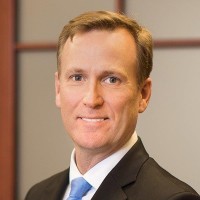 Construction
---
Florida