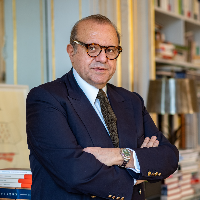 Lawyer profile
Hervé Temime
Europe 2023
---
About
Provided by Hervé Temime
Europe
Practice Areas
For many years, Hervé TEMIME has been recognised as a specialist in the criminal defence of individuals and legal entities, in the fields of both general criminal law and criminal business law.
He has defended individuals involved in numerous sensitive matters, as well as litigation proceedings with high-stakes issues. He has also defended fellow lawyers before judicial and professional bodies.
Career
A member of the Bar since 1979, Hervé TEMIME set up an individual practice right away at 21 years old.
Founder of the TEMIME firm, he very quickly gained an illustrious reputation in numerous proceedings before the Assize Court (the court which hears criminal cases).
Professional Memberships
Hervé TEMIME was the Premier Secrétaire de la Conférence du Stage [Laureate of a competition of young lawyers] of the Versailles Bar in 1980.
In 199,1 he founded the Association Des Avocats Pénalistes [Association of Lawyers Specialised in Criminal Defence] (of which he is still Honorary President).
He was formerly a member of the Conseil de l'Ordre [Bar Council] (AMCO) between 1999 and 2002.
Publications
La défense dans la peau (Stock, 2012)
Secret défense (Gallimard, 2020)
Discover other Lawyers at
Temime
Provided by Chambers
Filter by
France
White-Collar Crime
---