LAWYER PROFILE
Helen Tang
Hong Kong, China
Asia-Pacific Guide 2021
Ranked in 1 departments
Ranked in :
Intellectual Property (International Firms)

chambers review
Lawyer Information
Lawyer profile for Asia-Pacific 2021
This individual is also ranked in:
Global 2021
Chambers Review
Chambers Research is conducted by 200 Research Analysts, across 200 jurisdictions and provides nearly 6,000 rankings tables. Annually we collect hundreds of thousands of responses from clients, the majority via in-depth interview. Learn more about our methodology.
Asia-Pacific
Intellectual Property (International Firms) - China
Band 4
An impressed commentator notes that Helen Tang "does a great job" and is "a really safe pair of hands" when it comes to trade mark matters. She has experience advising on prosecution and protection strategy, in addition to enforcement actions. Further sources find her to be a "very solid practitioner" who is "easy to work with, responsive and thorough."
Learn more about this team
•
View ranking table
Lawyer information
This content is provided by Helen Tang
Practice Areas
Helen's practice focuses on regional trademark prosecution work, strategic planning and management of international trade mark portfolios; providing advice on protection and enforcement of intellectual property rights, trademark oppositions and revocations; trademark audits, licensing and acquisitions.
Helen has represented multinational and Asia-based clients in a wide range of industries, including F&B, fashion, cosmetics, entertainment, personal care products, sports and leisure, and pharmaceuticals.
Helen previously served as a senior solicitor with the Intellectual Property Department of the Hong Kong Government and was closely involved in the drafting and passage of the current Hong Kong Trade Marks Ordinance.
She graduated from the University of Melbourne obtaining an L.L.B. and B. Comm and was admitted as a solicitor in Hong Kong, England and Wales and Victoria, Australia.
Appointments
Helen was the President of The Hong Kong Institute of Trade Mark Practitioners from 2011 to 2013.
Helen is a committee member of the Trade Marks Committee of the Asia Patent Attorneys Association (Hong Kong Group) 2018-2020.
Helen speaks fluent English and Chinese (Cantonese, Mandarin and Shanghainese).
This individual is also ranked in:
Global 2021
Helen Tang
SIPS – Simone Intellectual Property Services



Office
25/F 3 Lockhart Road
Wanchai
Hong Kong
Hong Kong
China

View Firm Profile

This page contains Chambers Research content only
Enhance your profile to connect with potential clients
Discover other lawyers at SIPS – Simone Intellectual Property Services
View firm profile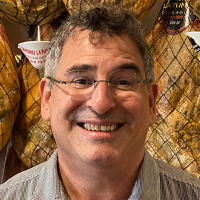 Joseph Simone
SIPS – Simone Intellectual Property Services
Intellectual Property (International Firms)
Hong Kong, China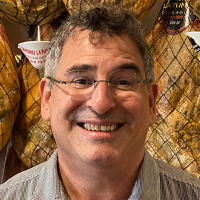 Joseph Simone
SIPS – Simone Intellectual Property Services
Intellectual Property (International Firms)
Hong Kong, China