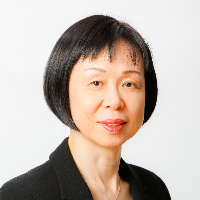 Lawyer profile
Harume Nakano
Asia-Pacific 2023: Capital Markets: Domestic: J-REITs
---
Asia-Pacific Guide 2023
---
Ranked in 1 Practice Areas
Ranked in Guides
About
Provided by Harume Nakano
Asia-Pacific
Practice Areas
Securities (investment trust and investment corporation), General Corporate, J-REIT, Global Offerings of debt and equity.
Career
Joined Hamada & Matsumoto in 1985, becoming Partner in 1992. Trainee at Sidley Austin Brown & Wood (1989-1990). Joined Anderson Mori & Tomotsune in 2014.
Professional Memberships
Daini Tokyo Bar Association.
Publications
"Structuring a REIT" Asia Law & Practice (2007), "Incorporation and listing of J-REIT" Association for Real Estate Securitization (2005).
Personal
Keio University (LLB/LLM), Cornell Law School (LLM).
Chambers Review
Provided by Chambers
Asia-Pacific
Capital Markets: Domestic: J-REITs - Japan
Harume Nakano combines her financial regulatory and investment management knowledge with her role as an expert counsel on Japanese REIT offerings.
Discover other Lawyers at
Anderson Mori & Tomotsune
Provided by Chambers
Filter by