Lawyer profile
David M Mason
USA 2023: Banking & Finance
---
About
Provided by David M Mason
USA
Practice Areas
Commercial Finance
Career
David Mason is retired from the day-to-day practice of law but remains Of Counsel in Goldberg Kohn's Commercial Finance Group where he represented banks and other commercial lenders in cash-flow transactions that provided for acquisition, recapitalization, working capital, mezzanine, second lien and unitranche financing. Mr. Mason also represented asset-based lenders and has been engaged in loan restructurings, bankruptcies and workout matters. In his Of Counsel position, Mr. Mason remains available for consultation on new transactions, portfolio administration and workout issues.
Lenders Mr. Mason represented typically serviced middle-market borrowers with transactions ranging from $20 million to $400 million. His finance practice exposed him to legal issues facing a wide array of industries, both regulated and unregulated, including the restaurant, franchise, manufacturing and service industries.
Mr. Mason is admitted to practice in Illinois. He received his law degree from Stanford University and his B.S. in Accountancy from the University of Illinois. Mr. Mason was elected Beta Gamma Sigma and Beta Alpha Psi. He is a certified public accountant and a recipient of the Elijah Watt Sells Award (awarded to the top 3 percent on the CPA examination). In 2003, Mr. Mason was elected as a Fellow of the American College of Commercial Finance Lawyers. He has been selected by his peers to be included in The Best Lawyers in America, and has been recognized annually by the Leading Lawyers Network, Super Lawyers and Chambers USA. Mr. Mason is a member of the Chicago Bar Association and of the American Bar Association.
Chambers Review
Provided by Chambers
USA
Banking & Finance - Illinois
David Mason represents a wide range of lenders including banks. He advises on deals such as loan restructurings.
Strengths
Provided by Chambers
Slide 1 of 1
"He's an incredibly well respected and a very high quality lawyer."
"He's an incredibly well respected and a very high quality lawyer."
Discover other Lawyers at
Goldberg Kohn Ltd
Provided by Chambers
Filter by
Illinois
Banking & Finance
---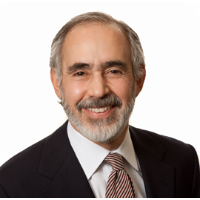 Michael C Hainen
Head of Banking & Finance
Bankruptcy/Restructuring
---
Randall Klein
Head of Bankruptcy/Restructuring
Dimitri Karcazes
Head of Bankruptcy/Restructuring
Litigation: General Commercial
---