LAWYER PROFILE
Bruno Cova
Milan, Italy
Global Guide 2022
Ranked in 1 departments
Ranked in :
Corporate/M&A

chambers review
Lawyer Information
Lawyer profile for Global 2022
This individual is also ranked in:
Europe 2022
Chambers Review
Chambers Research is conducted by 200 Research Analysts, across 200 jurisdictions and provides nearly 6,000 rankings tables. Annually we collect hundreds of thousands of responses from clients, the majority via in-depth interview. Learn more about our methodology.
Global
Corporate/M&A - Italy
Band 5
Clients confirm that Bruno Cova is "very supportive, knowledgeable and able to provide timely and pertinent advice." He is experienced on share deals and corporate governance matters.
Learn more about this team
•
View ranking table
Lawyer information
This content is provided by Bruno Cova
Practice Areas
Bruno Cova's practice is a combination of transactional and litigation, its common thread being pathological situations impacting clients. On the transactional side, Bruno works on restructurings and distressed M&A, while his non-transactional work focuses on corporate governance and compliance, internal investigations and defending corporations and their senior managers before regulators and in the context of criminal proceedings.
Professional Memberships
Member of the troika of experts advising the Corporate Governance Committee of the Italian stock exchange on corporate governance reforms; Member of the High Yield Insolvency Committee within the Association of Financial Markets in Europe; Former member of the European Commission's Working Group on the reform of community law on cross-border bankruptcy; Member of the Advisory Board and Past Chair of the Anti-Corruption Committee of the International Bar Association
Personal
Partner, Delfino e Associati. Università degli Studi di Milano; King's College London. See: https://www.willkie.com/professionals/c/cova-bruno
This individual is also ranked in:
Europe 2022
Bruno Cova
Delfino e Associati Willkie Farr & Gallagher LLP
13 YEARS RANKED



Office
Via Michele Barozzi 2
Milan
Lombardy
Italy
20122

Ranked In
Global 2022
Global 2021
Global 2020
Global 2019
Global 2018
View Firm Profile

This page contains Chambers Research content only
Enhance your profile to connect with potential clients
Discover other lawyers at Delfino e Associati Willkie Farr & Gallagher LLP
View firm profile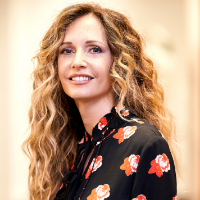 Francesca Petronio
Delfino e Associati Willkie Farr & Gallagher LLP
Dispute Resolution
Milan, Italy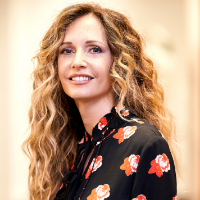 Francesca Petronio
Delfino e Associati Willkie Farr & Gallagher LLP
Dispute Resolution
Milan, Italy