Lawyer profile
Alan Dunch
Global 2023: Dispute Resolution
---
About
Provided by Alan Dunch
Global
Practice Areas
With over 40 years of experience, Alan has developed specialized skills and expertise in the areas of labour and employment disputes, telecommunications and regulatory law, planning law, hospitality law, corporate and commercial litigation.
Alan has been instrumental in developing and drafting legislative changes in the areas of Tourism, Gaming, and Labour and Employment. He has worked on many innovative and interesting cases involving matters of national importance and has worked extensively on governmental and regulatory matters. Alan sits on a number of Boards of Directors and also involves himself in private client advisory and trust work.
Career
Before joining MJM in 1996 as the director responsible for the firm's litigation practice, Alan was head of litigation at Appleby Spurling & Kempe. Throughout the course of his career, he has appeared regularly before the Courts of Bermuda at every level and in the Privy Council. He also has extensive arbitration and overseas jurisdiction experience. Alan has been a member of the Bermuda Bar and Canadian Bar Association since 1979.
Discover other Lawyers at
MJM Limited
Provided by Chambers
Filter by
Bermuda
Corporate & Finance
---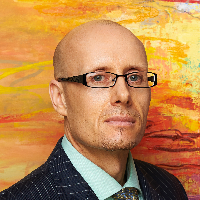 Jeremy Leese
Head of Corporate & Finance
Dispute Resolution
---
Fozeia Rana-Fahy
Head of Dispute Resolution