Stepanovski, Papakul and Partners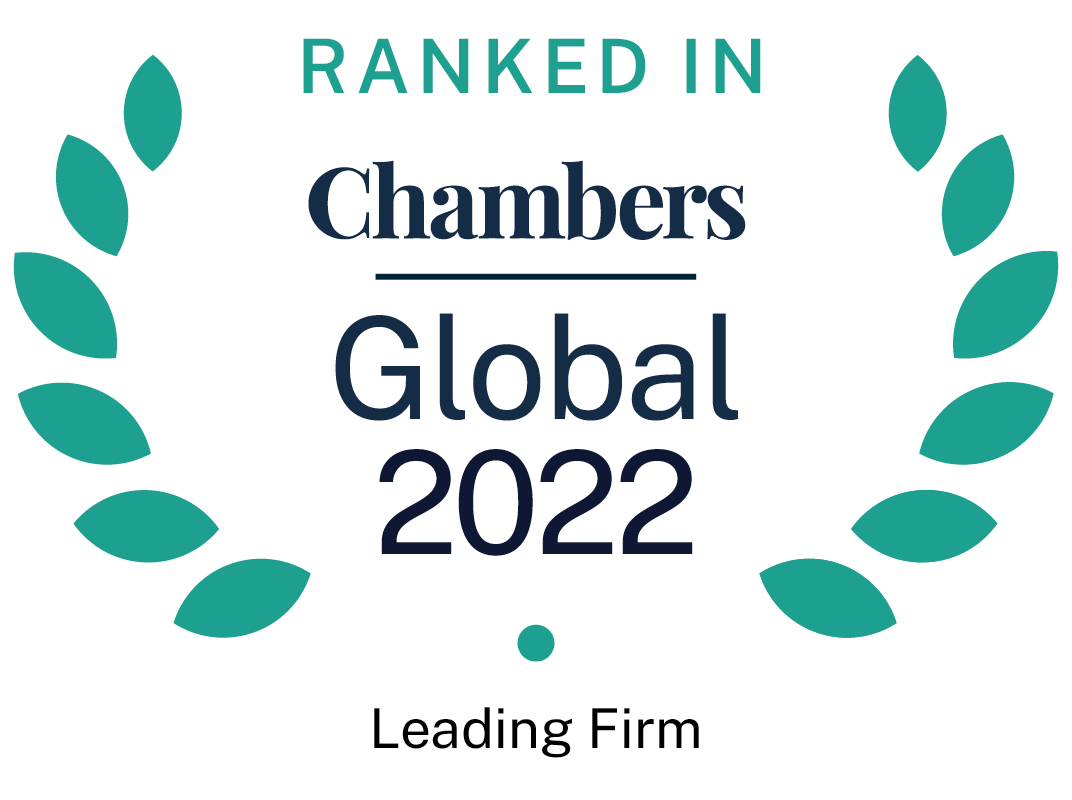 About
Provided by Stepanovski, Papakul and Partners
Global
Director: Igor Artsiushkevich
Number of managers: 4
Number of lawyers: 21
Languages: Belarusian, English, French, Russian
Firm Overview:
"Stepanovski, Papakul and Partners. Legal services LLC" is a team of business lawyers. It consults private companies and businessmen at various stages of doing business: from business start-up and expansion to implementation of the most ambitious investment projects.
The team members' professional experience is 3-30 years. Nine specialists are recommended as leading Belarusian lawyers by such international legal directories, as Chambers Global/Europe, Legal500, IFLR1000, Best Lawyers, and Who's Who Legal. The company has successful experience and expertise in more than 20 areas. Its clients are largest national and foreign companies, for whom it has successfully conducted more than 4,000 cases. It has won more than 600 lawsuits for a total of over USD 6 trillion.
Main Areas of Practice
Administrative Law
Advertising & Marketing
Antitrust Law & Competition
Banking & Finance
Blockchain Technologies
Capital Markets
Commercial Law
Corporate Law
Customs & International Trade
Dispute Resolution
Employment & Migration Law
Family & Matrimonial Law
Healthcare & Pharmaceuticals
Information Technology
Insolvency
Intellectual Property
Mergers & Acquisitions (M&A)
Partnership Agreements
Products Liability
Real Estate & Construction
Tax
Corporate & Commercial:
4 managers, 10 fee earners based in Minsk
■ Provides a long lasting support in Belarus to Latvian Rietumu Bank under numerous foreign-law governed loans secured by mortgage of real estate located in Belarus
■ Buy-side advice and representation of interests to acquire a local company specialising on applications for e-commerce that is a High Tech Park resident. SP&P performed legal due diligence of the target, including corporate, IP, employment matters, supported the client during negotiations of the SPA, during signing and closing, advised on the matters of employment of foreign citizens in a team. Continued supporting the client during integration stage, advising on operations, including license agreements, etc.
■ Representing a minority shareholder and advising on the corporate issues related to the implementation of preemptive right with regard to sale by the majority shareholder of its stake
Key Clients: MACE Group, H&M HENNES & MAURITZ, Synevo (a part of Medicover Group), etc.
Contact: Alexander Stepanovski Tel: +375 17 269 55 00
Email: [email protected]
IP/IT:
1 manager, 2 fee earners based in Minsk
■ SP&P's Team has accomplished the project on successful representation of the Client's interests within the domain dispute in the Supreme Court of the Republic of Belarus in connection with cybersquatting committed by a Belarusian person. The case was rather unique in nature since the court has admitted the fact that the violation concerned creation of false connection with the actual rightholder regardless the fact that the content of the website addressed under the disputed domain name was changed by the violating person
■ Submission of 5 (five) civil claims to ex-employees of the local software development company in the interests of Wargaming World Limited (the owner of World of Tanks: Blitz mobile game) in connection with their committing of the game's engine as an open-source project. Such case is the first and unique in Belarus since there were not such expensive claims and judicial practice. SP&P has prepared claims, strategy of protection and represent interests of the Client before the court
Key Clients: Wargaming World Limited, Wowmaking LLC, ElkoTelecom LLC, etc.
Contact: Nadya Shakel Tel: +375 17 269 55 00
Email: [email protected]
Dispute Resolution:
0 manager; 8 fee earners based in Minsk
■ SP&P team is challenging the decision on the liquidation and recovery of Polymiz assets in order to protect the rights of employees and to ensure the sustainable functioning of the company. This case became one of a few that were published on a website of the Supreme Court of the Republic of Belarus with the names of the participants. This is due to its high importance as an example of protecting of the right of minority shareholders (owning less than 50% of the shares)
■ SP&P represented a Belarusian IT company in a corporate dispute with Russian founders (shareholders) Key Clients: Lesohimik LLC, Soligorsk Institute of Resources Saving Problems with Pilot Production JSC, etc.
Contact: Alexander Labaty Tel: +375 17 269 55 00
Email: [email protected]
Banking & Finance:
1 manager; 4 fee earners based in Minsk
■ Advising and acting as a Belarusian special counsel for the Bank on entering and signing loan facilities with the special instrument of grant provisions under FINTECC Framework
■ Acting as an outside legal counsel for Gazprombank AO (Russian Bank) provided Secured cross-guarantee to Socar Construction (a Belarusian company part to internarial oil group of Azerbaijan originating)
■ Acting as an outside legal counsel for Promsvyazbank JSC, preparing advise and opinion on a secured loan transaction for Belarusian Railway state union (the Borrower)
Key Clients: European Bank for Reconstruction and Development, International Financial Corporation (World Bank) (IFC), Gazprombank AO, etc.
Contact: Sviatlana Valuyeva Tel: +375 17 269 55 00
Email: [email protected]
Real Estate & Construction:
0 manager; 4 fee earners based in Minsk
■ Advised a major European fashion-retail companies on entering Belarusian market and performance of construction works in retail stores in the prominent shopping centers of Minsk with an area of more than 4,500 square meters
■ Long lasting support and protection of the Bank's needs in Belarus under numerous foreign-law governed loans secured by mortgage of assets located in Belarus. Legal advice on various real estate and mortgage issues, drafting of mortgage agreements and amendments thereto, legal support in a process of conclusion and state registration of mortgage
■ Legal support for the project on construction and installation works for H&M stores (including the first flagship store in Belarus) in prominent Minsk shopping malls. SP&P team provided legal advice on construction permits, legal support on drafting construction contracts and negotiations with contractors
Key Clients: H&M, Leroy Merlin, Sumato Soft, etc.
Contact: Alexander Stepanovski Tel: +375 17 269 55 00
Email: [email protected]
Antitrust Law & Competition:
1 manager; 2 fee earners based in Minsk
■ Conducting a comprehensive antimonopoly audit of the company's activities in the retail market and related issues (supply of goods, renting retail space), as well as making corporate changes from the position of antimonopoly regulation (issues of economic concentration)
■ Legal support in the antimonopoly case in the antimonopoly body of Belarus on violation of the antimonopoly legislation by the Ministry of Transport and Communications of the Republic of Belarus
Key Clients: IFC, Wargaming.Net Limited, Mars CEAB
Contact: Tatiana Ignatovskaya Tel: +375 (17) 269 55 00
Email: [email protected]
Ranked Offices
Provided by Stepanovski, Papakul and Partners
Stepanovski, Papakul and Partners rankings
Global Guide 2022
Filter by
Belarus
Corporate/Commercial
1 Department
4 Ranked Lawyers
Department
Lawyers
Dispute Resolution
1 Department
1 Ranked Lawyer
Department
Lawyers