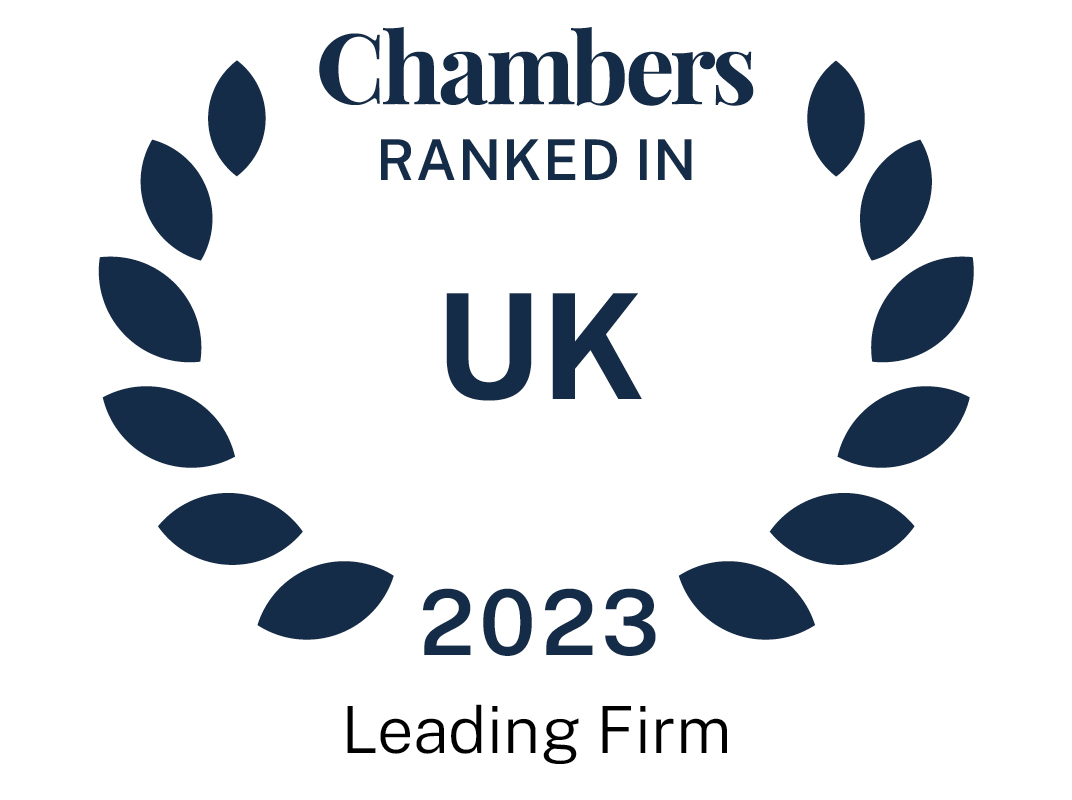 Also ranked in the following guides
About
Provided by Shearman & Sterling LLP
UK
The Firm:
Shearman & Sterling works with companies and financial institutions on some of their most crucial transactions and cases, both in the UK and internationally. Shearman & Sterling is a global elite law firm, and the London office utilizes the experience and expertise from across our integrated, international platform.
Shearman & Sterling understands the power of diverse perspectives and are active in its efforts to recruit, retain and promote top attorneys and professionals from the full spectrum of cultures, ethnicities, orientations and beliefs.
The firm leverages the use of smart technology in all its client work. Shearman & Sterling's innovative data management system, Shearman Analytics, gives the firm a leading edge in staffing matters leanly and effectively, driving value for its clients. The firm also uses the data to provide powerful predictive insights for its clients.
In all matters, Shearman & Sterling is dedicated to serving its clients at the highest level. The firm considers itself true business partners to its clients and pride itself on forming long-standing working relationships, navigating shifting regulations and market developments to help clients reach their business goals.
Principal Areas of Work:
■ Antitrust
■ Capital Markets
■ Derivatives & Structured Products
■ Emerging Growth
■ Finance
■ Financial Institutions Advisory & Financial Regulatory
■ Financial Restructuring & Insolvency
■ International Arbitration
■ Investment Funds
■ Litigation
■ Mergers & Acquisitions
■ Privacy & Data Protection
■ Private Equity
■ Project Development & Finance
■ Real Estate
■ Tax
United Kingdom
London
9 Appold Street
London EC2A 2AP
United Kingdom
Tel: +44 20 7655 5000
www.shearman.com
Ranked Offices
Provided by Shearman & Sterling LLP
UK
London

9 Appold Street, Broadgate West, London, Greater London, UK, EC2A 2AP

View ranked office
Contributions
5 Contributions provided by Shearman & Sterling LLP
Slide 1 of 3
Law and Practice | Hong Kong SAR, China
The general counsel's comprehensive guide | Hong Kong SAR, China
The general counsel's comprehensive guide | USA
Slide 2 of 3
Trends and Developments | USA
After the effects of COVID-19 significantly depressed the US M&A market in 2020 and pent-up dem...
The general counsel's comprehensive guide | USA
Slide 3 of 3
Introduction | Introduction
Welcome to the second edition of Chambers' Technology M&A Guide.The very fact that Chambers lau...
Shearman & Sterling LLP rankings
UK Guide 2023
Filter by
London (Firms)
Banking & Finance: Big-Ticket
6 Ranked Lawyers
Lawyers
Banking & Finance: Borrowers: Big-Ticket
1 Department
Department
Banking & Finance: Borrowers: Big-Ticket
Banking & Finance: Lenders: Big-Ticket
1 Department
Department
Banking & Finance: Lenders: Big-Ticket
Banking & Finance: Sponsors
1 Department
Department
Banking & Finance: Sponsors
Capital Markets: Debt
1 Department
Department
Capital Markets: Derivatives
1 Department
2 Ranked Lawyers
Department
Capital Markets: Derivatives
Lawyers
Capital Markets: Equity
1 Department
Department
Capital Markets: High-Yield Products
1 Department
2 Ranked Lawyers
Department
Capital Markets: High-Yield Products
Lawyers
Competition Law
1 Department
1 Ranked Lawyer
Department
Lawyers
Corporate/M&A: £100-800 million
1 Department
Department
Corporate/M&A: £100-800 million
Articles, highlights and press releases
76 items provided by Shearman & Sterling LLP