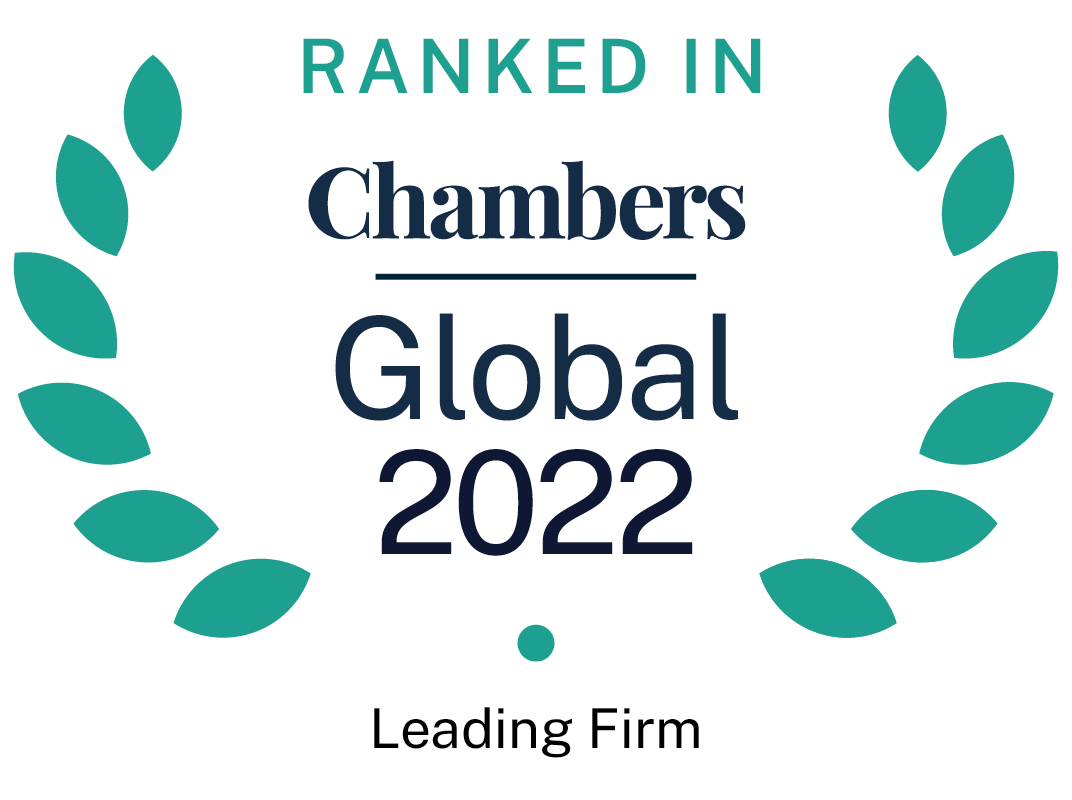 About
Provided by Coşar Avukatlık Bürosu
Global
Managing Partner: Utku Cosar
Number of lawyers: 12
Languages: English, Turkish

Firm Overview:
Established in 1969, Coşar Avukatlık Bürosu is one of the leading law firms in Turkey. For the past twelve consecutive years, the firm and its senior partners have been ranked in the first tier for dispute resolution by Legal 500 and Chambers, demonstrating that Coşar has one of the strongest and most consistent dispute resolution teams and practices in Turkey. With particular expertise in litigation and arbitration, the firm is renowned for its work in post-M&A, construction and energy-related disputes. Coşar represents local and international private companies, states and government agencies in litigation and commercial, and investment arbitration. In addition to the leading partners, who have been consistently recognised as some of the most knowledgeable and skilled dispute resolution experts in Turkey, Coşar has a dedicated team of arbitration and litigation specialists with substantial experience in all types of disputes. This unique team of attorneys dedicated solely to dispute resolution allows the firm to effectively represent clients at all stages of a matter. The firm advises clients on pre-dispute matters and the structuring and restructuring of investments, and conducts merits reviews of possible arbitration and litigation cases. Coşar 's areas of expertise include litigation of complex civil, commercial, and administrative disputes and enforcement of foreign arbitral and court decisions. The firm has extensive experience in restructuring and insolvency matters, and advises a wide range of international clients. It also provides services in relation to compliance and regulatory issues involving various sectors. Coşar has a very strong dispute resolution practice with considerable experience conducting local and international arbitrations under a variety of institutional rules, including the SCAI, ICC, ICSID, LCIA and AAA. The firm also has extensive experience litigating before Turkish courts, having argued cases before the commercial, civil, administrative and tax courts, in addition to the Court of Appeals and Council of State.
Main Areas of Practice:

Dispute Resolution – Commercial Arbitration:
■Coşar recently represented a pension fund in an ICC arbitration involving a post acquisition dispute of a retail bank
■The firm won a case representing a leading international natural gas company in an arbitration involving a state entity before the ICC
■Coşar successfully represented a client in an ICC arbitration with respect to a construction law dispute involving damages due to change order and delay claims
■The firm also successfully represented clients in two other international arbitration cases subject to ICC Rules, both of which involved multi-hundred million US dollar compensation claims relating to energy projects
■The firm's recent experience includes representation of a leading private equity firm in an international arbitration under ICC Rules involving a post-acquisition dispute
■Moreover, Coşar's recent arbitration work involves successfully representing a claimant in a damages case before the AAA

Dispute Resolution – Investment Arbitration:
■Coşar has extensive experience advising clients with regard to their investments in Turkey and related disputes arising out of bilateral investment treaties and multilateral investment treaties, including the Energy Charter Treaty
■Highlighting its success in investment arbitration, Coşar recently won a US$10.1 billion ICSID case brought against the Republic of Turkey under the Energy Charter Treaty
■Coşar's recent experience includes representation of state clients in two investment arbitration cases before an ICSID tribunal involving energy-related disputes for a combined compensation claim of US$8.3 billion
■The firm also successfully represented the Republic of Turkey in two separate multi-million US dollar claims brought by shareholders before the European Court of Human Rights (ECHR); both were dismissed for being manifestly ill-founded

Dispute Resolution – Litigation:
■In addition to arbitration, Coşar has extensive experience in litigating before Turkish courts. Coşar's recent experience includes representation of a US software company in a damages lawsuit before the commercial courts
■The firm also represents a construction company in a series of damages disputes involving change order and delay claims and counter claims before the commercial courts and Court of Appeals, and an international company in tax disputes arising out of audits of state authorities before the tax courts and Council of State
■The firm has represented a number of foreign clients, including a large industrial conglomerate and a leading discount supermarket chain, in cases before the Istanbul courts
■Recent past litigation experience includes representation of an international energy company in disputes tried before the Turkish administrative courts regarding a power plant investment. Coşar successfully defended the client in a series of cases against claims of inconsistency and non-compliance with environmental, energy and administrative laws before the administrative courts and Council of State
■In addition, the firm also successfully represented a retail bank in a damages lawsuit arising out of a fraud claim brought by a large international bank before the commercial court and Court of Appeals, and in related criminal cases before the criminal courts
■Moreover, Coşar advises clients on enforcement of foreign arbitral awards and foreign court decisions in Turkey. The firm recently advised a client on the enforcement of an ICC award, where the opposing party had filed parallel local litigation in relation to the same dispute

Restructuring & Insolvency:
■Coşar recently represented a multinational company in relation to insolvency matters involving its local subsidiary

Compliance & Regulatory:
■Coşar advised a multinational company in relation to compliance issues involving labour law and criminal law matters
Ranked Offices
Provided by Coşar Avukatlık Bürosu
Coşar Avukatlık Bürosu rankings
Global Guide 2022
Filter by
Turkey
Dispute Resolution
1 Department
1 Ranked Lawyer
International & Cross-Border Capabilities
1 Department