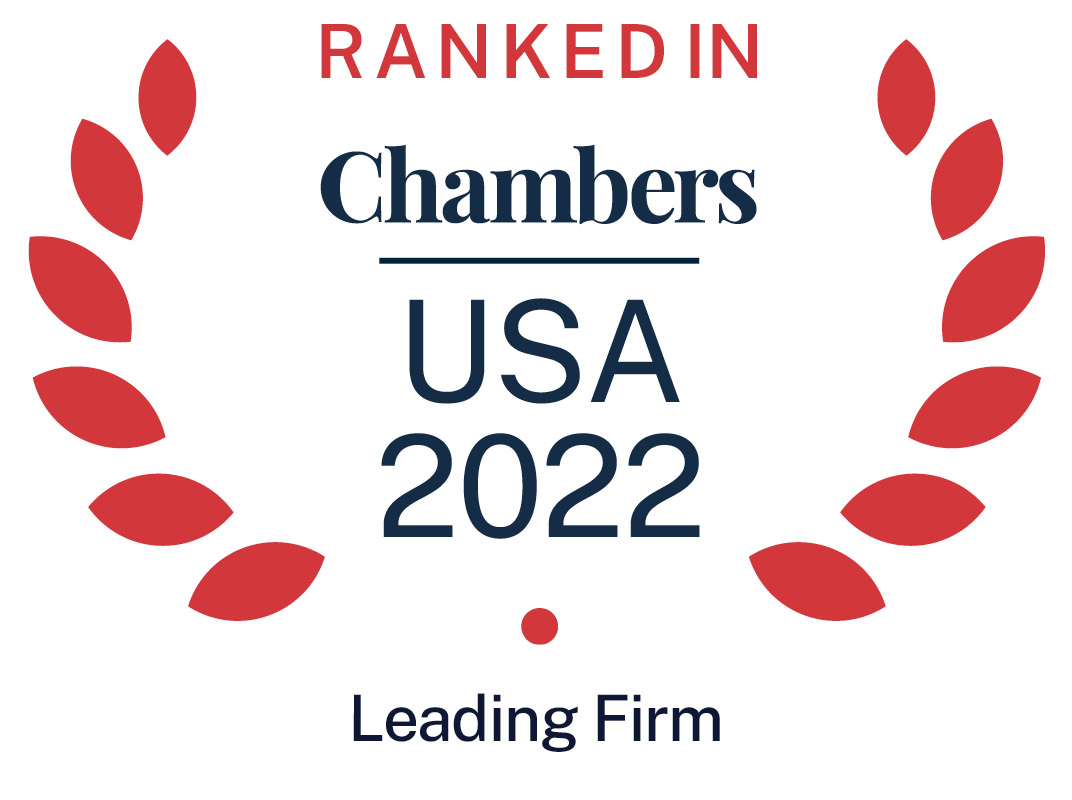 About
Provided by Conrad O'Brien
USA
Managing Partner: Nicholas M. Centrella
Executive Committee: Nicholas M. Centrella, Kevin Dooley Kent, Patricia M. Hamill
Number of partners: 13; Number of lawyers: 28
Main Office: Philadelphia, Pennsylvania
Firm Overview:
Conrad O'Brien is a Philadelphia-based litigation boutique. Our attorneys are adept at resolving clients' matters behind the scenes, but when that's not possible, we do what we do best: take the case to trial and win. Our uniquely agile, collaborative approach to litigation allows us to solve clients' challenges. Whether it's successfully taking a case to trial or preventing legal problems before they occur, our team approaches all litigation with tenacity, agility, and integrity.
Main Areas of Practice:
Commercial Litigation; Education Law; Employment Law; Products Liability & Complex Torts; Professional & Fiduciary Litigation; Title IX & Campus Discipline; White Collar & Internal Investigations
Commercial Litigation:
Conrad O'Brien is the law firm to trust for business disputes of all sizes and complexities, including true bet-the-company problems. The firm is a trusted partner of Fortune 500 companies as well as mid-sized companies and start-ups. The firm assesses business clients' goals and positions them to defeat claims in court or reach a favorable settlement, often in the service of allowing real-world business transactions to go forward. Drawing on its collective experience spanning a variety of industries and substantive areas of the law, the firm is well prepared to evaluate and prepare complex cases. Conrad O'Brien's attorneys work hard to resolve all of its clients' matters behind the scenes, and when that's not possible, it takes cases to trial and does what the firm does best-win. The firm specializes in the following commercial litigation sub-areas: class action; construction litigation; contract litigation; insurance; intellectual property litigation; receiverships; securities; unfair competition and trade secrets.
Key Clients: Archdiocese of Philadelphia; Chester Water Authority; Farmers Insurance Group of Companies; ScottCare Corporation, a Berkshire Hathaway company
Contact: Nicholas Centrella Tel: 215 864 8066
Email: [email protected]
Contact: Kevin Kent Tel: 215 523 8306
Email: [email protected]
Professional & Fiduciary Litigation:
Conrad O'Brien has decades of experience successfully handling malpractice, errors and omissions, professional negligence, defamation, and breach of contract claims. The firm has a strong practice of defending global law firms in malpractice claims. The attorneys also have substantial experience working with lawyers and law firms to address internal partnership disputes, including partner separations, firm breakups, and partner compensation. The firm has expertise handling medical practice disputes. The attorneys in this practice are adept at assisting clients in managing and coordinating the disparate resources that are available for their defense, such as client reserves, insurance carriers, and governmental payors. Conrad O'Brien attorneys also represent individual and institutional clients who serve others in a fiduciary capacity, including executors or executrices of an estate, trustees of a trust, or administrators of an ERISA plan.
Key Clients: Many AmLaw 100 and AmLaw 200 law firms; Children's Hospital of Philadelphia
Contact: Nicholas Centrella Tel: 215 864 8098
Email: [email protected]
Products Liability & Complex Torts:
Conrad O'Brien has served as trial, national, and regional counsel, representing clients spanning industries including pharmaceuticals, medical devices, chemicals, oil, tobacco, sporting goods, appliances, and electronics. The firm's case experiences include chemical exposure, toxic tort and asbestos litigations, environmental and property exposure litigations, and the more traditional defective mechanical product matters.
Key Clients: The Dow Chemical Company; Lorillard Tobacco
Company Contact: Howard Klein Tel: 215 864 8068
Email: [email protected]
Title IX & Campus Discipline:
Conrad O'Brien represents and counsel students and faculty members throughout the country who are facing a lack of fairness during a campus investigation and disciplinary proceeding arising from alleged Title IX or conduct code violations in higher education. Led by Co-ChairsPatricia Hamill andLorie Dakessian, our team has represented more than 300 students and faculty members nationwide in disciplinary matters or related litigation involving more than 150 colleges and universities. Conrad O'Brien undertakes such representations, often attempting to resolve the cases behind-the scenes and avoid litigation, and, where resolution cannot be achieved, filing lawsuits against the colleges for breach of contract, Title IX or other civil rights violations, and tort. The firm also represents faculty members in alleged code of conduct violations, tenure disputes, and potential or threatened litigation. This practice represents an evolving area of the law shaped by litigation against colleges and universities to push for greater due process or contract rights for accused students.
Contact: Patricia Hamill Tel: 215 864 8071
Email: [email protected]
Contact: Lorie Dakessian Tel: 215 523.8319
Email: [email protected]
White Collar & Internal Investigation:
The firm's expertise extends to fraud, antitrust, computer crimes, embezzlement, False Claims Act, perjury, Foreign Corrupt Practices Act, forfeiture, health care enforcement, insurance-related crimes, money laundering, public corruption, Racketeer Influenced and Corrupt Organizations Act (RICO), Sarbanes-Oxley Act compliance, state and federal securities laws, and state and federal tax laws. Clients also regularly select Conrad O'Brien to conduct internal investigations when faced with internal complaints, whistleblower actions, government inquiries, or litigation.
Contact: Lorie Dakessian Tel: 215 523 8319
Email: [email protected]
Ranked Offices
Provided by Conrad O'Brien
Conrad O'Brien rankings
USA Guide 2022
Filter by
Pennsylvania: Philadelphia & Surrounds
Litigation: General Commercial
1 Department
6 Ranked Lawyers
Department
Litigation: General Commercial
Lawyers